Creating Your Home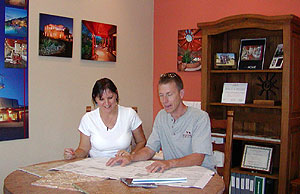 The planning for our neighborhoods and homes begins long before breaking ground. But the creation of your home is not complete until you are involved.
Our Process helps you to understand the steps that you will take along the way from initial interest to move in and after. Additional Resources provides links to web sites giving details about the design and building methods, materials, and products used in our neighborhoods and homes.
Construction progress photos of your home are available at Your Home's Progress.
For additional information, please contact us.