Homes
A good home enriches its owners' lives while enhancing the character of the community.
Our homes work hand-in-hand with their neighbors and their neighborhoods.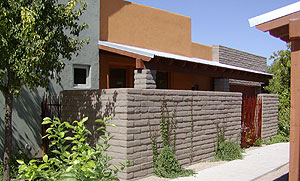 Floor plans and elevations of our custom quality homes can be viewed at Our Homes. You can learn about our communities including lot configurations and home features and prices at Neighborhoods. Links to websites providing details about the design and building methods, materials, and products used in our neighborhoods and homes are at Additional Resources.
The Home Gallery contains representative photos of past work while Your Home's Progress tracks current construction.
True custom homes are not for everyone. But for some they are the only answer to unique site requirements or simple personal preference. Tucson Artisan Builders occasionally builds custom homes. Contact us at 520.322.0645 to discuss your project.
For additional information, please contact us.